STAY DRY,
COMFORTABLE AND
RELAXED ALL DAY LONG
In Uganda Triple M Hygiene Products Limited is the fastest growing fully integrated manufacturer of high quality disposable Sanitary Napkins which are branded as Princess and True with a clear vision to provide superior products at affordable prices together with unparalleled service across the region.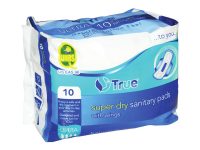 EACH PACK HAS 10 INDIVIDUALLY WRAPPED PADS
PRINCESS AND TRUE SANITARY PADS, OFFER A COMFORTABLE NATURAL COTTON FEEL
NATURAL COTTON FEEL
Comprised of various layers, these pads keep you dry, comfortable and relaxed all long day long.
The Non-Woven Layer is smooth, and allows an inward one-way flow and absorption creating comfort and giving a dry feel.
The Non-Woven Layer offers also a soft cotton feel helping you to avoid burns or blisters.
This layer together with the Super Absorbent Polymer creates high absorbency, comfort and prevent leakages.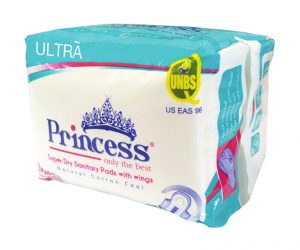 EACH PACK HAS 10 INDIVIDUALLY WRAPPED PADS
EVERY PACKET HAS 10 INDIVIDUALLY WRAPPED PADS